Tested On The Battlefield And In The Streets, Krav Maga Offers A Practical Approach To Self-Defense That Will Make You Safer And More Secure.
Online Special Offer

2 Weeks FREE + FREE Uniform
Hive Martial Arts Will Change Your Life
Learn To Defend Yourself While Getting In The Best Shape Of Your Life!
Learn To Defend Yourself While Getting In The Best Shape Of Your Life!
Krav Maga, (contact combat in Hebrew), is the official self-defense system of the Israeli Defense Force. It has been taught to hundreds of law enforcement agencies and thousands of civilians in the United States and all over the world.
Krav Maga is a simple, effective self defense system that emphasizes instinctive movements, practical techniques and realistic training scenarios. These natural movements are learned quickly and easily remembered.
Our Martial Arts Team Takes Great Pride In The Reviews We Receive
See What Our Community Members in Minneapolis, MN Say About Our Programs
Chelsea Hall
I am highly impressed with Hive Martial Arts. The Sinai's are really good with teaching the kids discipline, as well as guiding the parents to uphold discipline in the house hold. I've learned some really good parenting skills by watching these classes, while my child attends. Great Karate class!
Did You Know?

Many People Are Attending Hive Martial Arts in Minneapolis, MN So They Don't Become A Statistic
3.4%
RISE IN VIOLENT CRIMES IN THE UNITED STATES
As reported by the FBI Crime Statistics. At 1,248,185, we are faced with an ever changing world that needs Martial Arts training that will give our community members the confidence needed.
8 IN 10
AMERICANS ARE AFFLICTED BY STRESS
At Hive Martial Arts we believe in helping our community members manage their stress through physical and mental martial arts training. Our Instructors help each student one-on-one achieve their personal goals.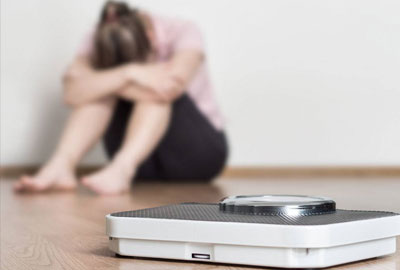 1 in 5
ADULTS ARE CLASSIFIED AS OBESE
Adults need our support. We work hand in hand with students to assure that they make the right choices. At Hive Martial Arts we will help you to raise your fitness level and self-confidence while teaching you to defend yourself.
A Top-Notch Krav Maga Facility
Hive Martial Arts is a top-notch Martial Arts and Krav Maga facility in Minneapolis, MN that is perfect for you and your family. The skills taught here are elemental to the ancient art of Taekwondo as well as kickboxing, boxing, MMA, Karate, and other popular competitive disciplines. Krav Maga is perfect for those looking to pick up a few self-defense and personal protection techniques because it's focused on countering attacks from opponents. Having the ability to defend yourself and others at a moment's notice can be the most important goal you've ever set and achieved!
Don't Be A Target! And Don't Be A Victim
Whether you are male or female Krav Maga is right for you. The training is safe, fun and taught in a real-world training format.
Krav Maga classes in Minneapolis, MN teach you how avoid an assault entirely by self awareness and seeing the danger early. A potential victim's way of carrying herself or reacting to initial confrontation can dictate an attacker's willingness to follow through with his plans. "Don't Be A Target! and Don't be a victim!"
Krav Maga Training For All Ability Levels
At Hive Martial Arts, Krav Maga classes are offered to students of all experience levels and backgrounds. Studying Martial Arts is a fun, effective, increasingly-popular way to stay in shape, increase focus and speed, make good friends, and learn to defend yourself. Hive Martial Arts selects and trains our instructors to carry out the vision set forth when opening this facility. Students are provided a high quality, approved course curriculum with defined practical concepts for all, from novice to advanced.
This is a GIFT that will last a lifetime through school, college and into the work world.
Online Special Offer


2 Weeks FREE + FREE Uniform
Hive Martial Arts Offers An Exclusive Web Trial Offer.
Limited Class Openings